ABOUT US
At QLABO Skincare, we create powerful anti-aging products for people with sensitive skin. Our high-performance formulas put care back into your skincare, without harsh irritants, and in doing so — restore health and beauty to your skin.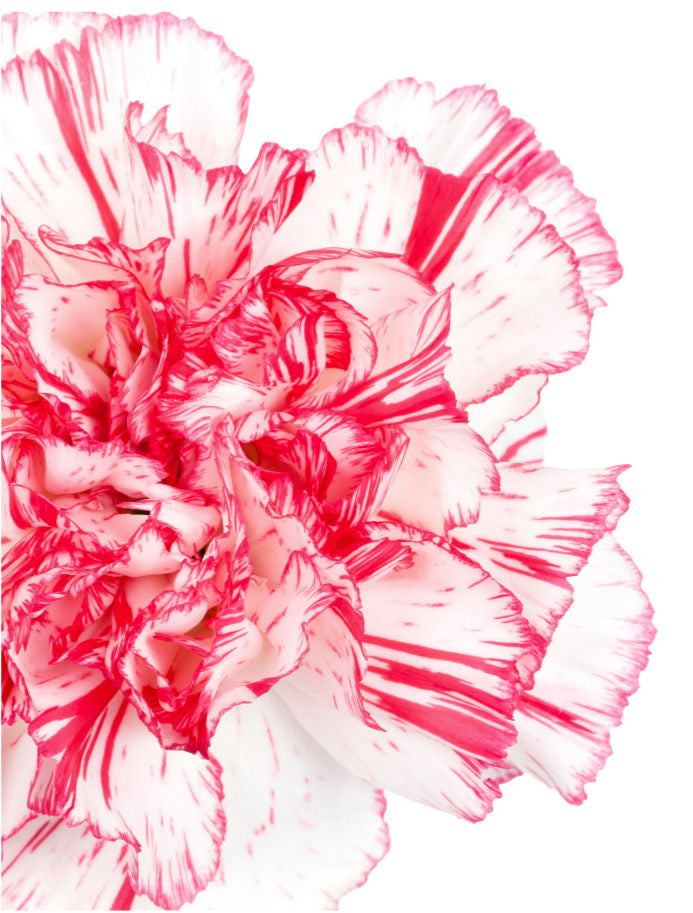 Goodbye Irritations;
Hello Healthy Skin
Skin irritants are no joking matter. Indeed, some of the chemicals found in supposed skin care products are wildly harsh. Cosmetics carrying these ingredients can negatively affect your skin balance while their excessive free-radical damage can develop into serious flare-ups.
You deserve better.
Qlabo products specifically exclude known irritants, plus a few suspected toxins. Why? Applying irritants on the skin is not care. It is our mission to remove any silent enemies that do more harm than good. These include (but are not limited to):
• ALCOHOL
• ISOTHIAZOLINONE (AND DERIVATIVES)
• PHTHALATES
• PARABENS,
• PHENOXYETHANOL,
• SULPHATES,
• SYNTHETIC COLOURS AND SYNTHETIC FRAGRANCES.
Better still, after you make the move to irritant-free Qlabo products, you can expect to see visible results within one to two skin cycles. (28 to 56 days)
A Gentle Approach to Visible Results
Skin care products should never damage your skin; that's just not care. Our approach starts with a belief that you can give your skin the moisture and nutrients it needs without causing irritation, and you shouldn't have to wait extensively to see the results of quality products.
It's not just about soothing inflammation, our products also prevent it. Qlabo formulas offer more than hydration; they reduce moisture loss and strengthen the skin barrier to restore healthy and youthfully radiant skin.
We do more than nourish your skin with essential nutrients, we protect against cellular damage caused by UV rays and environmental pollution.
We pay attention to the details that matter and develop every formula as far as it can go. And, we do it all with gentle, yet highly effective ingredients, because your skin should radiate health and attraction, whatever your age.
Advancing Skincare
Quality skin care products don't just happen. Each and every product requires extensive research and development. At Qlabo, we spend a lot of time crafting our gentle skin care lines.
Each formulation requires at least a year of repeat formulations and trials – even when we hit the spot on our first try. Through every step of the process, our focus remains on the attractiveness of your skin today and the development of your natural defenses for stronger, more beautiful skin tomorrow.
We aren't happy with satisfactory products. Working with advanced ingredients, our cosmetologists refine formulas until they are the most effective and gentle products possible. To meet our expectations, each product must also feel luxurious on your fingertips and your face.
It's a process of continuous fine-tuning that is never about cutting corners. It's about what's best for your skin today and tomorrow.
The Stamp of Quality
Products bearing the "Made in Switzerland" stamp offer a level of unsurpassed quality. We tried to find the same blend of proven-to-work ingredients, skincare expertise, and mastery of cosmetology elsewhere, but we couldn't. Swiss laboratories still offer the absolute best in skin care products.

Working with elite research centers, we source pure plant and bio-tech ingredients from all corners of the world. And, Qlabo formulations are made ever more powerful with advanced scientific techniques. Our Swiss-made products are both gentle and refined, because your skin is beautiful and you deserve the best.
We take quality seriously. Our producers have over 60 years of experience and are ISO (22716 2007) certified.
Each product undergoes rigorous Swiss testing and conforms to strict European standards for:
DERMATOLOGY – Every Qlabo formula is tested on human volunteers under the care of licensed dermatologists. These tests confirm that products are as gentle and effective as promised, even for those with sensitive skin.
TOXICOLOGY – No matter how gentle a product is, it's still not safe if it contains or can become toxic to your skin. Toxicologists ensure formulas are safe and free from toxic chemicals (including those banned within EU).
STABILITY – An unstable product leads to oxidization, separation of oil and water phases, the loss of effectiveness and a risk of bacterial contamination. Stability tests ascertain the integrity of each product to remain intact and work effectively past a formula's intended shelf-life.
And, with our commitment to the world we live in, we only ever test our products on ourselves, never on animals.